SpecialDeals is a site offering deals to consumers on a wide variety of products and services. As a contractor, I was tasked with taking over maintenance and feature development on the outsourced codebase.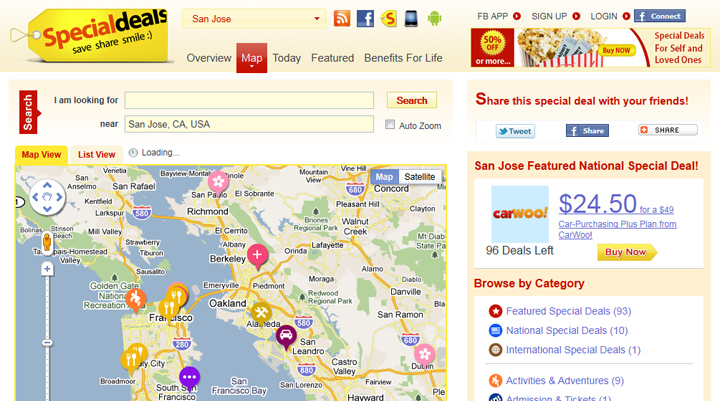 Back End Development
I spent much of my time at SpecialDeals fixing bugs and optimizing front-end and back-end performance.
AWS EC2 maintenance and ELB installation
Automated RDS backups to S3
Responded to capacity overload
Troubleshot Paypal IPN responses
Fixed source conflicts
Moved source code into SVN repository
Trained team on using SVN
Found and fixed performance problems in outsourced code
Front End Development
Optimized front-end code to decrease page load times by 400 - 1200 ms
Fixed various bugs and implemented various features
Edited site content for grammar and spelling
Team

(3+)

1 CEO Product Manager
1 Offshore Developer
1 Contract Developer

(me)

And a closeknit team in a startup environment

Techologies

AWS
Linux
Apache
PHP
HTML
CSS
Javascript(jQuery)

Duration

Nov 2010 - Jan 2011 ( 3 months )