GMOB.net is an end-to-end encrypted group chat application. I created this project because I feel that there is a lack of software for people who want to communicate privately. The application is responsive and works well on mobile, desktop and tablet. This single-page application was created from scratch without the use of any front-end frameworks.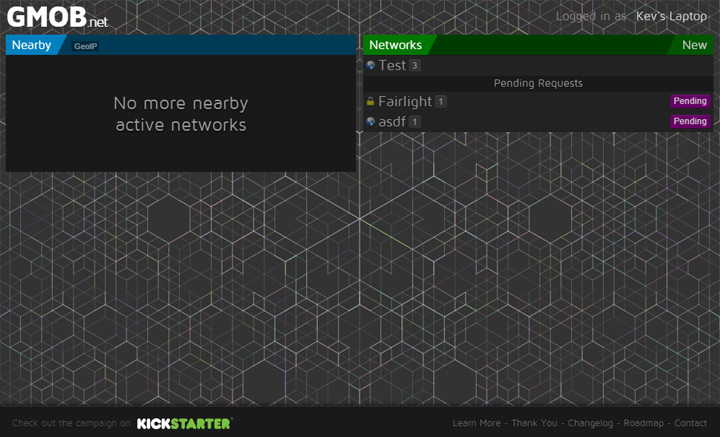 I started this project with a handful of strict architectural constraints which shaped the features of the product during implementation.
Identities shall be stored on the client.
Identities shall not be stored on the server.
All messages shall be encrypted securely from end to end.
Message streams and their associated networks shall not be associated in the server side data model.
The resulting feature set turned out to introduce a few additional hoops that any user of traditional instant message or group chat applications is probably not accustomed to seeing. For instance, joining even a public group chat requires at least 1 member of that chat to be active within the application in order for the join request to be accepted. In practice this can sometimes mean that joining a chat takes days or, in reality, never happens.
I do still believe that this application architecture holds value. The application is stable and its creation was fun and challenging. Long term goals for the project include rewriting the front-end in Ember.js
Techologies

Go
MySQL
HTML
CSS
Javascript
Varnish
Haproxy

Duration

Sep 2013 - Feb 2014 ( 6 months )